A unique, custom designed and made wine fridge for a leading Australian brand.
Over the last couple of years, Dan Murphy's has been making big changes to a number of their stores as they work to modernise their brand and create a memorable shopping experience for their customers. Whilst the Dan Murphy's model of low prices and large, efficient stores has driven it's success over the years, their new concept stores place a greater emphasis on customer experience with elegant store design, modern retail technology and increased interaction between staff and shopper.
New concept stores have been completed in South Melbourne, Hyde Park in Western Australia, Hamilton in Queensland, Pasadena in South Australia and more.

With an increased focus on ranging local products in their stores such a Australia's globally renowned wines, wealth of craft beers, and up-and-coming whisky's, they have supported this initiative with an Australia-centric approach to sourcing in-store fixtures.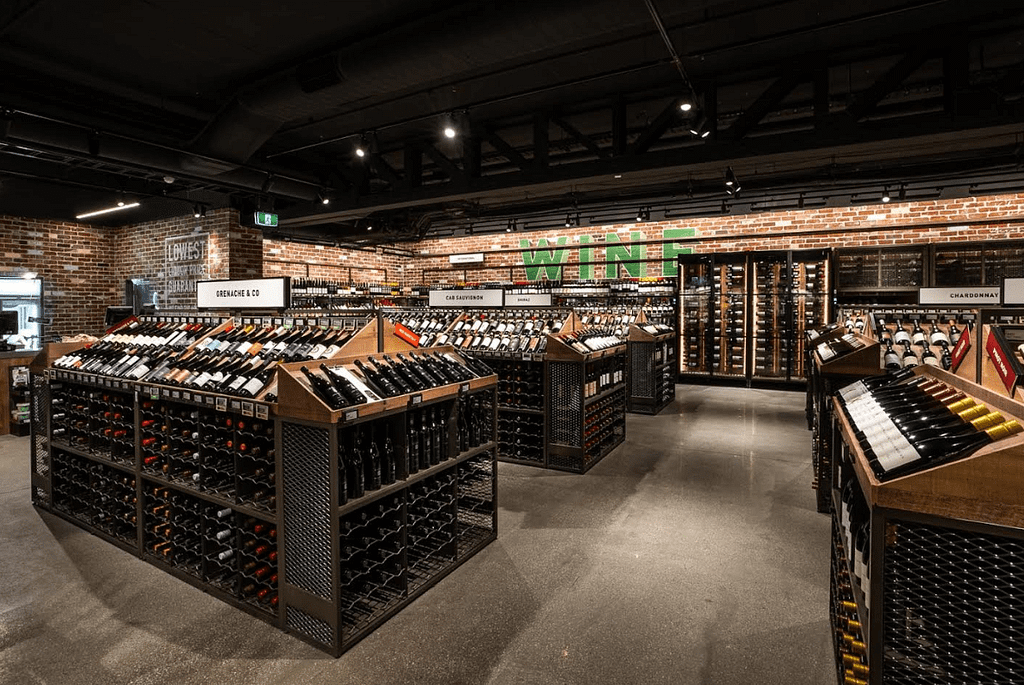 "We know customers expect so much more from us than products on shelves, which is why we are increasingly innovating and using technology to create our stores of the future." – Alex Freudmann, Managing Director of Dan Murphy's
Their vision for these displays involved a unique custom-built Tasmanian Oak insert that could seamlessly fit into a refrigeration unit to beautifully exhibit their top-of-the-range wines whilst maintaining an environment that perfectly preserves the product.
This commitment was exemplified by the retailer's search for a temperature controlled fine wine display that incorporated uniquely Australian materials and matched the refreshed aesthetic of the concept stores.
Understanding the Challenge
Making this idea come to life, however, proved more difficult than they expected. Dan's were met with reluctance from commercial refrigeration suppliers to take this project on without compromising their original design vision.
It would take some extensive testing, prototyping and design-led thinking but the resulting solution was to design and manufacture an entire unit from scratch. By building the Tasmanian Oak display insert, refrigeration unit and encasing body from the ground up, we were able to deliver a result that matched their original vision and would seamlessly fit into the new stores. The temperature controlled unit concept became known as Dan Murphy's Wine Fridge.
As a crucial element of their new flagship stores, designing and manufacturing the Icon Display relied on close collaboration between Black Lab and Dan Murphy's. It was critical that their vision for a display unit that would beautifully showcase and protect their finest wines was understood.
The Tasmanian Oak insert included LED strips between the panels that added a rich glow around the bottles. We devised a simple but elegant solution for holding the bottles with a modular system of hooks to support the bottle necks and bases, allowing the labels to be clearly visible. Through optimised use of space, we were able to 'hide' the refrigeration unit within a recessed compartment, keeping the unit shallow and sleek to fit with store shelving.
The design, manufacture and delivery of the Icon Displays demonstrated a "best in class" ability to provide a unique solution through the understanding of a clients' problem. The Icon Displays are now in six of Dan Murphy's new concept stores across the country, supporting the role of their Wine Merchants who are facilitating a brilliant buying experience for customers wanting that extra level of service when searching for great wines.