Black Lab Design is a leading Australian design and manufacturing company. Our design led manufacturing approach means we deliver fit for purpose solutions in a timely manner.
We are fast growing and innovative. Our clients work alongside our team of talented designers, engineers, programmers, welders and powder coat specialists to bring their visions to life.
Stay tuned and receive updates

Black Lab Design was established in 2013. The business was born out of our founder's identification of a glaring need for an Australian-based agile manufacturing facility that could effectively and efficiently materialise the products they were designing.
In our early days, Black Lab set out to 'provide intellectual solutions to mechanical problems', drawing on our founder's wealth of industrial design and engineering expertise. Customers quickly realised the benefits of sourcing solutions to their problems locally and with that, the business grew rapidly from a team of 2 to over 70 today.
Our growth has seen us relocate and upgrade our facility twice in in just 6 years, where we now operate a 4,000+ sqm high-capability, high-output factory with adjoining office and digital printing facility. The growth and natural evolution of BLD has seen our abilities transform to encompass 'end-to-end design for manufacturing'.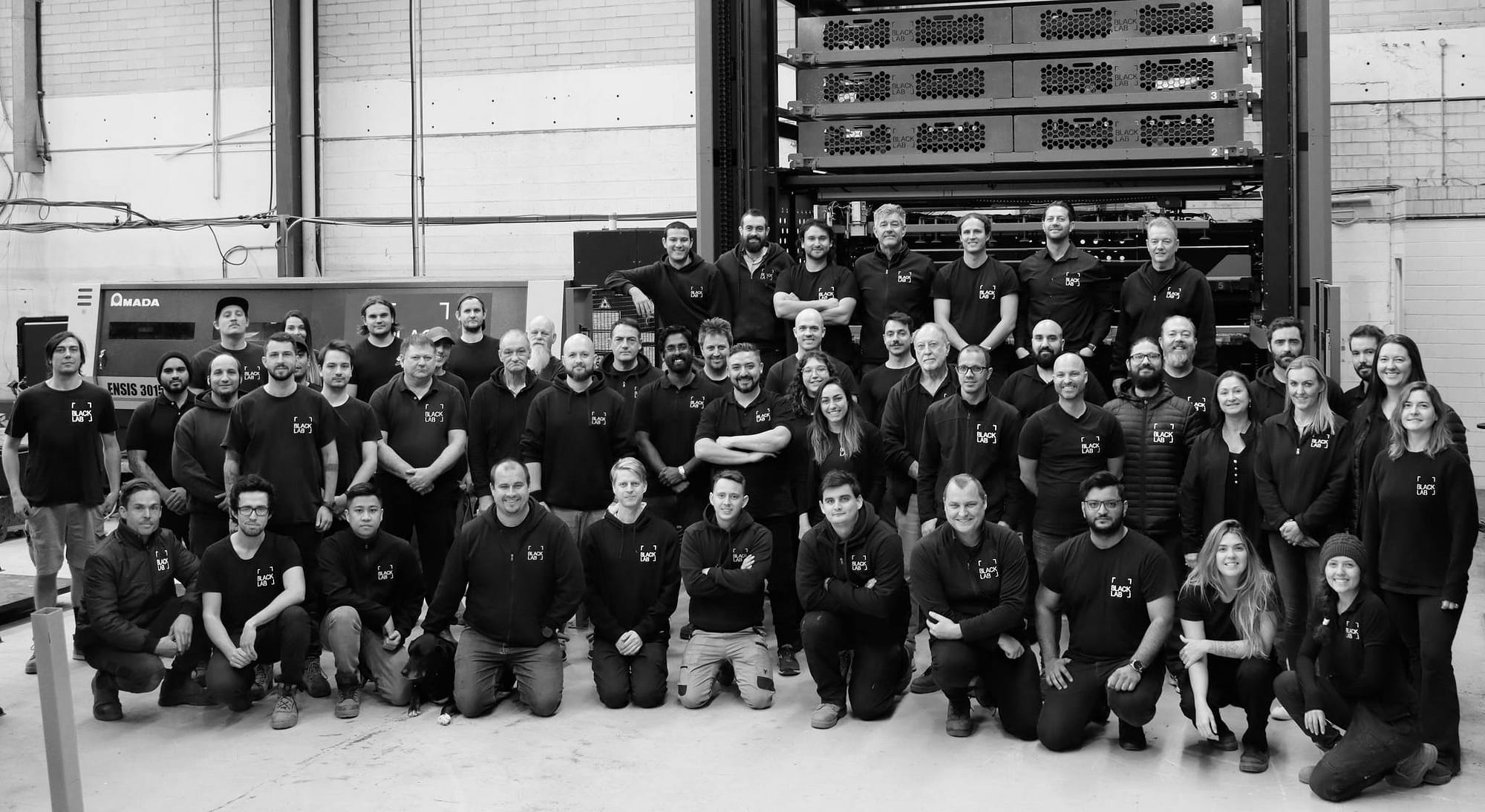 We started with sheet metal fabrication and have since grown to manufacture with plastic, wood, glass and any material that meets our client's needs. 
We embrace our design for manufacture philosophy and pride ourselves on being problem solvers, able to tackle any design challenge. Our vision is to build an environment of open collaboration and friendship between our own team and that of our clients where we share knowledge, ideas and successes.
Our point of difference is our ability to deliver high volume orders with a rapid response. Our turnaround time is a matter of weeks from prototype to delivery, making us superior to offshore manufacturers on time conscious projects.
We specialise in locally sourced products, supporting some of Australia's largest retailers.