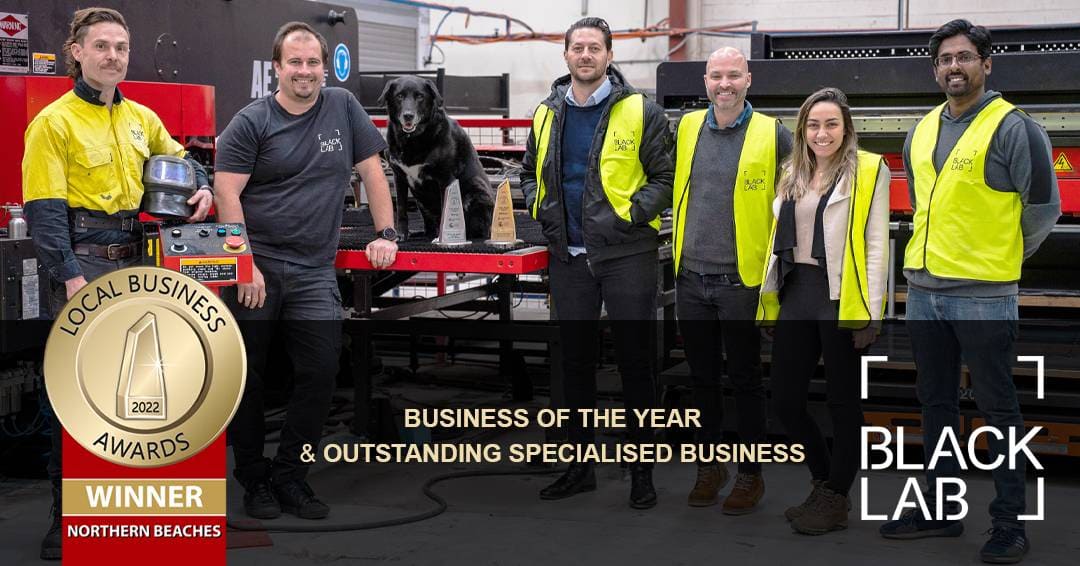 Black Lab Design Wins at the 2022 Local Business Awards
The Northern Beaches Local Business Awards selects Black Lab Design as the winner of the Outstanding Specialised Business Award and the Overall Business of the Year Award at this years presentation evening.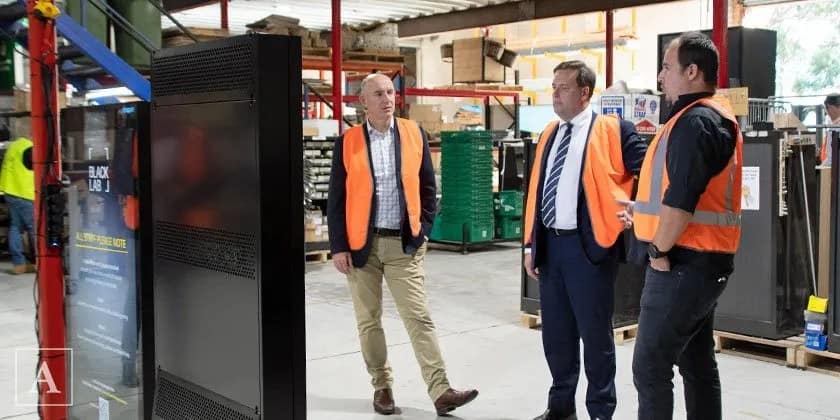 Minister Praises Trades Growth
Minister for Employment, Workforce, Skills, Small and Family Business, Stuart Robert, visited Northern Beaches manufacturing company Black Lab Design at Frenchs Forest to see how they are innovating the engineering and delivery of manufactured products.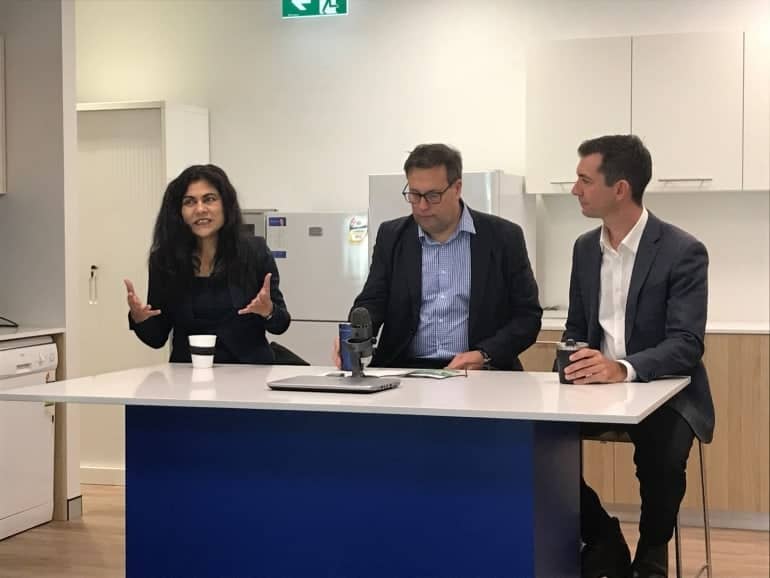 Important community and policy discussions this week with Trevor Evans and Jason Falinski MP, captured by Daen Simmat, as we looked at issues of how to create better solutions in the waste services and manufacturing sectors such as our UNSW SMaRT Centre innovations.
Dan Murphy's South Melbourne – a glimpse into the future of retail
The design is informed by consumers, including their current appetite for local product and a shopping experience that includes education, discovery, technology and sustainability.
Woolworths buys Local
"We're big supporters of local suppliers through our Australian First Sourcing Policy and Black Lab have been a great partner for us during the pandemic," Trent Mason, General Manager, Facilities Management at Woolworths.
Black Lab Design featured in Engineering.com
Simmat and the Black Lab Design team have been designing their parts in Onshape. The company switched from SOLIDWORKS because Simmat wanted more flexibility with his software.
Woolworths CEO makes 2 massive announcements that will change the way you shop
'New customer hand sanitiser stations will be in the entrance of 95% of Woolworths Supermarkets by this Sunday, with the remainder coming next week. We'd encourage you to use these to sanitise your hands before you start your shop, Woolworths CEO Brad Banducci revealed.
A local business is leading a manufacturing comeback on the Northern Beaches and offering local employment.
"We are committed to working closely with customers from concept through to delivery and learning from the experience each time. I'm always happy to challenge the old ways of doing things if a better option exists," explains Daen Simmat, CEO of Black Lab Design.
Visits from competitors are not something many businesses welcome but Black Lab Design is so proud of what it has achieved that it takes pleasure in sharing information with anyone.
While the trolley cleaner was only a trial so far Woolworths said it would "closely monitor customer feedback over the coming weeks".
With a growing number of shoppers looking for fast, convenient and contactless ways of grocery shopping, Woolworths has started trialling a new self-service pick up locker in one of its western Sydney stores.
Member for Mackellar, Jason Falinski visits Black Lab
"Their innovative response to the COVID Pandemic is inspiring. The hand sanitiser dispensers will be extremely valuable to Woolworths, but more importantly, they will keep shoppers a little bit safer from the virus," stated Jason Falinski MP.